search only this site
---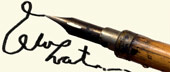 books, essays, poems
Condensed Matter and Other States of Mind - A Collection of poems by Douglas A. Fowler . "Traveling cross-country or in his back yard, Doug Fowler sees lovingly every whisper of life from hard rock to soft flowers, from reliable laws of nature to the randomness of spilled coffee." T.Saska...


read more

No War No More -Edited by Arya F. Jenkins We take a stand for peace with this collection of poems and art, and featuring an essay by Staughton Lynd...


read more

WNWG Presents - collection of stories by WNWG, a unique writing club based in Youngstown, Ohio, who invite you on an adventure through their oft-twisted mindscape...


read more
---
Greenwood/Blue Lotus Press and No War No More grew out of the ideas and hopes of a few activists in the Mahoning Valley in Ohio. The philosophy of our press is rooted in a Buddhist, environmentalist and social consciousness. No War No More, A Collection of Poems, Essays, Photos and Artwork for Peace, has finally been published. Doug Fowler, Diana Ludwig and Arya Jenkins worked on this project for some time. Thanks to Doug's fastidiousness and Diana's talents with layout, this project finally came to fruition. NWNM contains work by Doug, Diana, and Arya, as well as Pauline Beck, Donna Brennan, J. D. Curtis, Jim Jordan, Staughton Lynd, Tenzin Palmo, Richard Pirko, Teresa Saska and Bob Studzinski.

Proceeds from sales of the book will benefit the Dongyu Gatsal Ling Nunnery Project in northern India. The nunnery, which was started by Tenzin Palmo, educates nuns in the Kagyu lineage. Some of those nuns will return to their communities as counselors and teachers. More information about Tenzin Palmo's project can be found at www.tenzinpalmo.com


---






ALL ReeL IMages

Videographing and photography services we offer:


Special events
conference photography
intimate weddings
architectural photography
pet photography
travel & people photography
documentary photography
artist imaging for CD/DVD media

2278 Center Ave
Fort Lee, NJ 07024
201 926 9831 brennan@allreelimages.com

Arya Francesca Jenkins



Bilingual and bicultural journalist, arts editor, writer and English instructor.

Also works as editor and consultant with fiction and nonfiction writers, helping them to prep their manuscripts for publication. 1986 to present

Active volunteer work in peace activism, Tibetan causes;


read more




Donna Brennan



Freelance photojournalist with North Jersey Media Group

Official photographer for the Fort Lee Film Commission.

Also published by Haworth Press, Arcadia Press, John Libbey Publishing, New York Post, Fort Lee Newsletter

www.allreelnews.com

brennan@allreelnews.com

read more

Douglas A. Fowler



Along with an ongoing interest in wilderness hiking and travel, Doug pursues the defense of the environment with the tools of math and science education. He has found refuge at Youngstown State University.

He has had other interesting work as a steelworker, machinist, carpenter, cabinet maker, field-work in hydrology with both the U.S. Geological Survey in southeast Montana and the Forest Service in Idaho, field paleontologist in central Montana, on a forest fire in Idaho, and three years as a school custodian.

He sees writing as a way of making his experience part of that voice crying out a need for meaningful work amidst our new managerial retail landscape.


read more

ALL ReeL News

Latest independent news footage and articles of breaking news and current events in Fort Lee, New Jersey, and the surrounding communities including Edgewater and Leonia.
"All Reel News is an independent news Web site with a humanitarian, political and arts focus, committed to covering news that is important and relevant to local, national and international communities. It provides coverage of unusual, timely and important topics, but also everyday subjects with an eye honed to what is not often seen or perceived and should be.
"As the name implies, they offer a lot of visual interpretations, although sometimes, as in the case of the national elections, there will be accompanying text. It invites not only your attendance to key issues, but your voice and your participation in the conversation of those who wish not only to better and enlighten the planet, but to enlighten themselves."

www.allreelnews.com

Diana Ludwig

An artist who is happiest outdoors and a lazy bibliophiliac, who spelunks, rollerbades, picks up red efts, wintergreen berries, ox-eye daisies, x-c skiis, talks to barn owls, watches birds, foxes, antelopes, butterflies, toads, praying mantises... snowdrops along the Clarion and bald eagles over, foxgloves down the Belltown way, scrumbles around, planting, drawing, hiking, bogging, botanizing, stargazing, snowshoing, herbing, looking for bats & salamanders, backpacking and camping. When that's done, she reads, writes, paints & does other mixed media art, takes hours-long cyanotype photos, & plays with cats.


read more






Art Co-op

An artist's collective of Ohio, Wisconsin and Pennsylvania artists, photographers & writers.